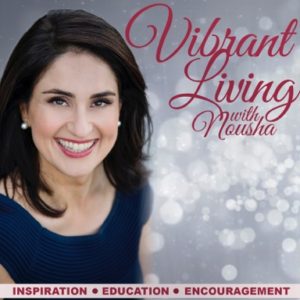 It's that time of year when our lives can be overflowing with an abundance of activity; invest just 10min now to receive 5 Tips, you can apply immediately, so you can thrive and not just survive this holiday season.
If you're on top of things this holiday season, invest a moment and share this episode with someone you know that can use a loving reminder.
"The holiday season is a perfect time to reflect on our blessings and seek out ways to make life better for those around us." ~ Terri Marshall
"We make a living by what we get. We make a life by what we give." ~ Winston Churchill
"Surviving is important. Thriving is elegant." ~ Maya Angelou
You can elevate your quality of life and in the process inspire others to do the same, tune in now and join this important conversation.
If you know someone that can benefit from this episode, invest a moment and share it; the ripple effect you create is immeasurable.
This series is designed to inspire, educate and encourage you or someone you know to live a more vibrant, fulfilling life.
Nousha is excited to be on this journey with you. The truth is you can design and create, a life you love regardless of your circumstances. If you or anyone you know is struggling with how to live a more vibrant, fulfilling life connect them to our podcast, it's easy. Simply subscribe to our podcast and this way each episode will appear in your show feed ready for you to enjoy and share with your friends, family and community.
Follow Nousha on social media @noushaslegacy on Instagram and Nousha Behbahanian on Facebook.  You are invited to join Our Vibrant Living Community on Facebook.  You can also learn more by visiting: www.noushabehbahanian.com.