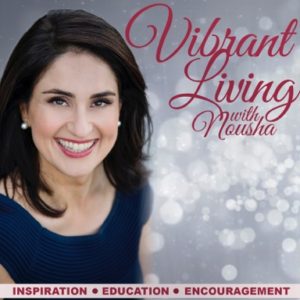 Join us today as Nousha Behbahanian, Vibrant Lifestyle Mentor, interviews Udo Erasmus, Ph.D., the creator of Udo's Choice®. He's an international authority on fats, oils, cholesterol and human health and his best-selling book, "Fats that Heal, Fats That Kill" has been a major influence on the world's understanding of how important Essential Fatty Acids are for human health. He also pioneered methods for producing unrefined oils made with health in mind which are still used today by manufacturers of flax and other oils. Plus, giants like Anthony Robbins are promoting his oils today. However, many don't know the story behind what is today his glory.
The truth is, within every problem lies the seed of an opportunity. You can turn your lead into gold. Tune in now to hear the often untold story behind the glory that Udo Erasmus experiences today.
"World peace is possible if we choose it, only peace can see peace." ~ Udo Erasmus
Hot off the press is Udo Erasmus' latest book: "Total Sexy Health: The 8 Key Steps Designed By Nature", for your convenience you can find Udo's books by visiting www.noushabehbahanian.com under the Resources tab, under Vibrant Mind.
You can elevate your quality of life, regardless of your circumstances, and in the process inspire others to do the same. If you know someone that can benefit from this episode, take a moment and share it; the ripple effect you create is immeasurable.
This series is designed to inspire, educate and encourage you or someone you know to live a more vibrant, fulfilling life.
Nousha is excited to be on this journey with you. The truth is you can design and create, a life you love regardless of your circumstances. If you or anyone you know is struggling with how to live a more vibrant, fulfilling life connect them to our podcast, it's easy. Simply subscribe to our podcast and this way each episode will appear in your show feed ready for you to enjoy and share with your friends, family and community.
Follow Nousha on social media @noushaslegacy on Instagram and Nousha Behbahanian on Facebook.  You are invited to join Our Vibrant Living Community on Facebook.  You can also learn more by visiting: www.noushabehbahanian.com.