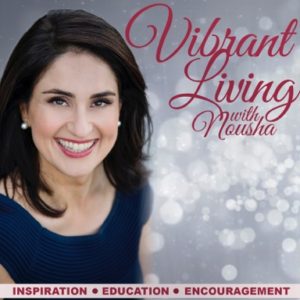 Join us today and hear the inspiring story of a single mom who was doing life on her own and as a result got shingles, developed psoriasis on her scalp and then developed arthritis. Join us to learn about how she restored her health, what it means to enjoy optimum health and how to sustain it for many years to come, regardless of our circumstances. Plus hear her "3 Tips to Manage Daily Stress and Strengthen Your Nervous System".
Today Marla Waal is a single mom with two beautiful children; she's a yoga and pilates teacher who offers both public and private classes face to face and online, to educate and empower men and women. She is especially passionate about empowering A Type Personalities sharing with them what she learned as she restored her health, wellness and vitality, regardless of her circumstances. Her approach is to empower women and men to find their own answers by choosing from the various tools, techniques and resources Marla offers.
For our viewers in Vancouver, Marla is generously offering a complimentary pass to her weekly class: "Restoring Your Nervous System" and for all our listeners around the world, Gaiam TV (formerly 'My Yoga On Line') offers a large library of her classes. To receive your special gifts, visit Marla here: http://marlawaal.com/private/welcome-vibrant-living-community/
Visit noushabehbahanian.com under the Resources tab and Vibrant Community Service Partners to enjoy more tools and resources Marla is generously offering you (or someone you know) to elevate your mental health.
You can elevate your quality of life and in the process inspire others to do the same, tune in now and join this important conversation.
If you know someone that can benefit from this episode, invest a moment and share it; the ripple effect you create is immeasurable.
This series is designed to inspire, educate and encourage you or someone you know to live a more vibrant, fulfilling life.
Nousha is excited to be on this journey with you. The truth is you can design and create, a life you love regardless of your circumstances. If you or anyone you know is struggling with how to live a more vibrant, fulfilling life connect them to our podcast, it's easy. Simply subscribe to our podcast and this way each episode will appear in your show feed ready for you to enjoy and share with your friends, family and community.
Follow Nousha on social media @noushaslegacy on Instagram and Nousha Behbahanian on Facebook.  You are invited to join Our Vibrant Living Community on Facebook.  You can also learn more by visiting: www.noushabehbahanian.com.