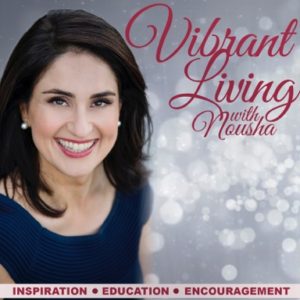 Are you emotionally "fit"? We often focus on our physical health and our financial health, we utilize systems and processes to measure our progress and test how we are doing in these areas; however, we may not have access to systems and processes that support our emotional fitness.
Join us today as Nousha Behbahanian interviews Emotion Code Practitioner, Chikako Tsukada, who shares how she transformed and elevated her emotional health. Chikako Tsukada is now passionate about sharing this process with others and supporting people to elevate and transform their emotional health.
In this episode you will discover what a heart wall is and how emotion code can support in dissolving this so called "wall". Discover how critical it is to let go of stuck emotions to maintain our long term health and an effective way to renew your emotional health.
You will learn about the impact of neglecting our emotional health and how you can stay emotionally fit for many years to come.
It is a beautiful process that men and women love to utilize to strengthen their emotional health. It is simple, easy and creates freedom for you to experience more love, joy and have the clarity to know what you want so you can design a life you love.
Nousha Behbahanian and Chikako Tsukada first learned about Emotion Code while at Sanoviv Medical Institute www.sanoviv.com enjoying a Retreat with the Team Living Legacy Leaders (www.teamlivinglegacy.com).
Chikako Tsukada is a Certified Shiatsu Therapist, Emotion Code Practitioner and Sanoviv Nutrition Advisor. You can learn more about Chikako's generous offer for the viewers of the Vibrant Living with Nousha Podcast and YouTube Channel by visiting www.noushabehbahanian.com under the Resources tab, under Vibrant Community Service Providers.
This series is designed to inspire, educate and encourage you or someone you know to live a vibrant, fulfilling life.
Nousha is excited to be on this journey with you. The truth is you can design and create, a life you love regardless of your circumstances. If you or anyone you know is struggling with how to live a vibrant, fulfilling life connect them to our podcast, it's easy. Simply subscribe to our podcast and this way each episode will appear in your show feed ready for you to enjoy and share with your friends, family and community.
Follow Nousha on social media @noushaslegacy on Instagram and Nousha Behbahanian on Facebook.  You are invited to join Our Vibrant Living Community on Facebook.  You can also learn more by visiting: www.noushabehbahanian.com.